This year marks the Water Quality Association's 40th anniversary of its Professional Certification program. The Professional Certification department consists of Director Dr. Tanya Lubner,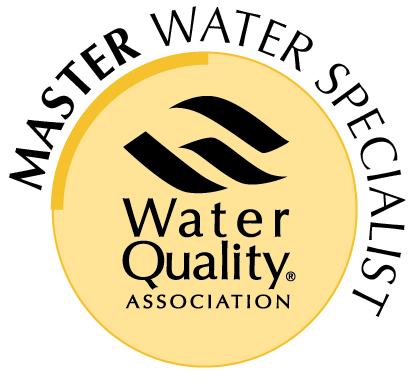 Professional Certification & Training Associate Advisor Kim Redden, and Professional Certification & Training Coordinator Daniel LeBlanc.
"Over the past several years, the Professional Certification & Training department has celebrated several milestones and accomplishments," shared Dr. Tanya Lubner. "One of the biggest achievements has been completing the Modular Education Program. It modernized and restructured the content delivery for certification and training to take advantage of current learning technology and best practices in adult learning. The training program content was updated to include the latest industry research and give more attention to equipment sizing. A greater focus was also given to drinking water ailments and their in-home treatment options to meet consumer expectations for knowledgeable water treatment professionals."
In support of the new training methodology, an online Knowledge Base, accessible through mobile devices, was launched. The Knowledge Base provides a searchable compilation of WQA's textbooks and is available as for unlimited use to all members are part of the member benefit.
The Master Water Specialist (MWS) certification was realigned to recognize the MWS as "go to" experts with new training content and a new exam. Additionally, the Certified Service Technician (CST) was launched as the next step for Certified Installers (CI). The CST provides a strong focus on troubleshooting and identifying the root cause of a problem rather than just repairing or replacing components.
As a result of the Professional Certification & Training program's accomplishments and improvements, the Certified Water Specialist (CWS) and CI certification and the MEP training earned recognition from the state of Colorado as an alternative to the requirement of employing a master plumber for those businesses that sell and install Point-of-Entry (POE) and Point-of-Use (POU) technology.
The Professional Certification & Training department is currently hard at work completing the training content for the POU Cooler Service Tech, and starting work on the certification exam for that track.