I'm reposting this to help get the message out. This is a definitely worthy cause:
"We all have a little bit of Rachel Beckwith in us" 
Wishing Well International Foundation invites the entire water purification industry to show their support and commit to raising $30,000 to honor the memory of Rachel Beckwith.  www.active.com/donate/Rachelsdream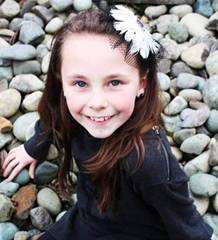 Rachel was taken off life support on Saturday, July 23 after she sustained fatal injuries in a 14-vehicle pile up near her home in Bellevue, Washington three days earlier, CNN reported. She was just 9 years old when she died in July; however, her thirst for bringing clean drinking water to people in need must live on. For her birthday in June, Rachel had asked her friends and relatives to donate money instead of giving her presents. She was only $80 short of her modest goal of raising $300 when she died.
This little girl's dream has been an inspiration to me and to our team at Wishing Well International Foundation; now more than ever we want to reach out to our industry so we can help those who desperately need it. To honor Rachel's memory, Wishing Well has started a campaign to raise $30,000 and will donate 100% of the money to projects to be coordinated with charity: water, the non-profit Rachel chose for her fundraising efforts.
Membership of the WQA stands at 2,400, and there are many thousands more non-member water industry professionals. I invite all fellow industry professionals to join me and WWIF in this effort. Rachel thought she could make a difference; I know we can also and we will have a great impact. To join Rachel's dream, visit www.active.com/donate/Rachelsdream or become a corporate sponsor at www.wishingwellintl.org/pages/Become_a_corporate_sponsors.html. Together we can make sure Rachel's dream stays alive!
The Foundation has already been involved in projects in Haiti, Japan and South Africa. To learn more about the Foundation and its activities, visit www.wishingwellintl.org. A link to Rachel's fundraising site can be found on the home page. All donations are tax deductible.
I look forward to hearing from you. Should you have any questions please do not hesitate to contact me directly.

Kurt Peterson
VP of Marketing Strategic Donor Relations and Media