As of April 1, 2012, there will be a new Hot Water Float Assembly. This change was made because the adhesive for the current float was discontinued by our vendor. The new float will include a brass weight which makes the buoyancy and weight of the assembly equal to the old hot water float. The new hot water float can also be used for potassium permanganate applications.
The part numbers will remain the same but, because of the cost of the new float, the list price has increased as of April 1, 2012.
Part #                    Description                                       New List
10700SAN             FLOAT ASSY,HOT WATER                $21.36
60026-30SAN        FLOAT ASSY,30″,HOT WATER         $25.50
New Float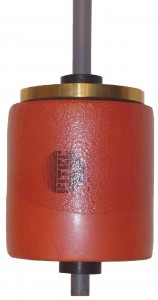 REPLACES
Old Float 

If there are any questions please contact your Regional Sales Manager. Thank you, we appreciate your continued business.